Elizabeth Mills, LBMT
"Your profession is not what brings home your paycheck. Your profession is what you were put on earth to do with such passion and such intensity that it becomes spiritual calling." Vincent Van Gogh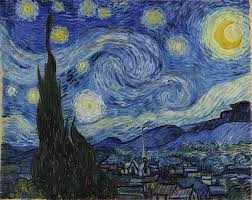 Elizabeth is licensed to offer therapeutic touch as a massage therapist and bodyworker in North Carolina (License # 15449) and has been practicing her passion since 2010. She has a Bachelor's degree in Psychology from the University of North Carolina at Chapel Hill and has worked in the fields of Education, Special Education and Mental Health.
Liz completed her massage training at Cortiva Institute of Massage in Pinellas Park Florida, where she was also certified in Neuromuscular Therapy and Sports Massage. As she began in the practice of massage, Liz came to recognize the healing power of Universal Energy and through further study, she became a Reiki Master in 2013. Liz continues to study energy healing and the use of ancient and complementary healing, such as the practice of Qigong, Yoga and aromatherapy.
Liz is a strong advocate for a holistic approach to healing and optimal health. She believes that massage helps to restore the interconnectedness of body, mind and spirit. Massage releases physical restrictions in the muscles and fascia and stimulates the parasympathetic nervous system, allowing the body to open to the power of self-healing and the optimal state of harmony that our bodies are continuously seeking. Liz considers it an honor to offer her touch in assisting her clients in achieving this balance.
She was born in Western North Carolina and raised her three beautiful daughters in the Great Smoky Mountains of NC. She recently returned to her native Appalachian mountains along with her two canine companions and lives in the High Country. Her youngest daughter is in the Class of 2018 at Appalachian State and she is happy to have two of her daughters living close by. Liz enjoys exploring local trails with her dogs and is working on a meditation garden in her new backyard. She also loves volunteering with shelter and rescue dogs, offering canine massage and Reiki healing. She is most at peace when surrounded by nature and can't think of a better place for that than the mountains of the High Country and Western North Carolina.