Elder Care and Palliative Care Massage
This service is based on a method called Comfort Touch and the techniques are appropriate for any individual for whom traditional massage might cause pain, injury or discomfort.
Those best served by this approach include persons of all ages who are medically fragile (such as those with cancer), who may have experienced trauma, who have significant mobility restrictions or anyone in need of gentle touch. It was developed for use with hospice recipients and is designed to promote deep relaxation and pain relief.
Elder Care and Palliative Care Massage is designed to be offered in all living situations.
I am offering this service at my practice in Jefferson and am available to travel throughout the High Country to hospitals, nursing homes, hospice care centers, assisted-living centers and senior centers in addition to being available for home visits. No special equipment is needed and the massage can be performed without having to undress or change positions.
I am available to contract with healthcare providers as well as offering individual services. Individual rates for this service are the same as therapeutic massage (mileage fees apply). Contract rates may be lower.
What is Comfort Touch?
Comfort Touch is a style of massage that gives special consideration to the physical and emotional needs of the elderly and/or ill client. Its primary intention is to provide comfort through techniques that promote deep relaxation and relief from pain.
Comfort Touch is practiced by certified massage therapists and other health care professionals, as well as lay people interested in offering the gift of touch to a friend or family member.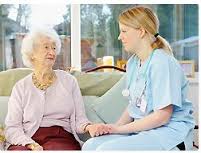 Comfort Touch is a valuable aspect of complementary health care that can be used safely and effectively in a wide variety of settings, including hospitals, hospices, home care and long-term care facilities. While it can be used to ease the physical and emotional pains of the elderly and those in medical settings, it can also enhance the quality of life for anyone in need of a caring touch.
Comfort Touch can be given to anyone in any setting. A massage table or other special equipment is not required. It can be performed with the client in a wheelchair, in a hospital bed, a regular bed, in a recliner or in a chair.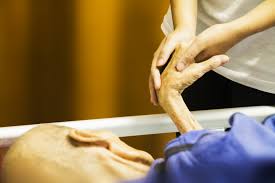 The practitioners of Comfort Touch learn proper body mechanics so that they are able to work with clients in any situation and accommodate their needs safely and comfortably.
More Information:
Massage and Cancer
http://drive.google.com/drive/folders/0B0pCSauMuXGlUFJtNUZ0QVp0SHM
Benefits of Geriatric Massage
https://drive.google.com/drive/folders/0B0pCSauMuXGlUFJtNUZ0QVp0SHM
Massage Therapy in Dementia Care
https://drive.google.com/drive/folders/0B0pCSauMuXGlUFJtNUZ0QVp0SHM
Massage Therapy Can Improve the Quality of Life for Those in Hospice and Palliative Care
https://docs.google.com/document/d/17lUvtA1z_GDWNhWX9GHKWnr1Lggfuyh2V_rT4P9EHcU/edit#heading=h.m4zjnlsst32
Massage Therapy in Palliative Care, questions answered
https://docs.google.com/document/d/1YToqyeOxdSaoj9ZD3eF8smkQoWqZVAXi0yUFd5GYwUg/edit#heading=h.11nyuufglgka